UGArden Summer 2015 Interns:
Dakota Martin (Intern)

Dakota Martin is a sophomore Agricultural Education major from Cumming, Ga. After being involved with Horticulture through the National FFA Organization, Dakota has developed a passion for sustainable agriculture practices and local food production and is excited to gain more experience and knowledge through UGArden. He one day hopes to teach high school students about urban agriculture while operating his own sustainable organic growing operation to help provide better access to fresh produce in food deserts and low income demographics.
Tatum Monroe (Intern)

Tatum Monroe is a gardening enthusiastic, but without UGArden she might have never have discovered this hidden passion. Luckily for her, she found her way to the organic farm and has been fervently weeding ever since. On a side note, Tatum is also an International Affairs major with a Horticulture minor; she is also working on her International Agriculture Certificate. Her dream is to join the Peace Corp after college!
Aiden Holley (Intern)

Aiden Holley has always loved and been inspired by nature. In the past several years he has become increasingly interested in agriculture, and in particular sustainable and organic agriculture. He is now a rising junior International Affairs major with certificates in International Agriculture and Organic Agriculture. He hopes to combine his passions for politics, economics, and agriculture by working in the growing field of international agriculture.
Alex Grau (Intern)

Alex Grau is studying horticulture with an emphasis in sustainable food production. He enjoys keeping his body active with farming, hiking, cycling, swimming, rock climbing, and keeping his mind active with books along with Youtube as an educational device. He wants to continue to dive deeper into organic, local agriculture while helping to provide to "food deserts". He especially wants to assist people of all ages to start to grow their own food and move away from fast food operations that are making our world sick.
Laura Lien (Intern)

Laura Lien is a rising junior studying romance languages and organic agriculture. She is so excited to be an intern! She hopes to one day study medicinal plants and herbs in order to help those who suffer from injury or illness in a natural, holistic way. In addition to gardening, Laura enjoys painting, traveling, and reading tarot.
Hillary Jourdan (Intern)

Bio coming soon
Taylor Aaron Cotton (Intern)

While only officially starting as an intern this semester, Taylor Cotton has felt himself a part of the UGArden community since his very first day of class at UGA. After all, it was an organic agriculture seminar class that first brought him to the farm. It was that same class that convinced Taylor that he had to study Horticulture, and as a second year Hort student, this internship is helping him acquire skills and knowledge about organic agriculture that will serve him both in his career and his life. He hopes to one day grow a large percentage of his own food organically.
Shea Conlan (Intern)

Bio coming soon
UGArden Spring 2015 Interns:
Sean Anderson (Intern)

Sean is a senior, graduating in May 2015 with a B.A. in Anthropology. From a young age, he has had a strong passion for nature, and is especially interested in the relationship between humans and the environment. He has been involved in increasingly intensive environment conservation management in Iceland, Alaska, and Texas. During the summer of 2009, he was in Texas training and working with a field conservation team in the Guadalupe Mountains National Park. In 2010, he was selected to train and serve with a conservation team in Alaska's Kenai National Wildlife Refuge. In 2013, he was selected to utilize his skills as a member of the Iceland Conservation Volunteers, a program of The Environment Agency of Iceland. After graduation, he hopes to pursue a Masters in Agroecology.
Nora Bishop (Intern)

Nora is a fourth year Anthropology major from Roswell, Georgia. Her academic interests are focused primarily upon biological anthropology, with an emphasis on the effects of nutrition on the overall health of a population. She hopes to gain knowledge of sustainable agriculture through working at UGArden that she can later apply in the field.
Ash Collins (Intern)

Ash Collins is in her final semester of her Master's in Agricultural and Environmental Education program. This is her third time interning with UGArden and she has a passion for school garden programs. Her research focuses on the benefits of school gardens on urban middle school youth and hopes to pursue a career in non-formal education where she can utilize her skills from UGArden to teach kids where their food comes from.
Meredith Dempsey (Intern)

Meredith has loved animals and plants her whole life. Her favorite way to express that love is through organic farming. She has a BS in Plant Science from the University of Delaware and am completing a Master's Degree in Entomology from the University of Georgia. When she finishes with school, she hopes to buy and run her own small organic farm.
Brian Holcombe (Intern)

Brian Holcombe grew up on a 50-acre farm where his family raised cattle and chickens near Dawson, Georgia. In the dirt and grit, he learned the value of self-sufficiency and hard work, and he intends to learn more about the practices of running an organic produce farm this semester. He's a senior anthropology major with a focus on environmental and cultural anthropology. He's particularly interested in issues related to food security and transparency and empowering people by knowing more about their food, especially what goes into the production and harvesting.
Nigel Johnson (Intern)

Nigel Johnson is a senior Horticulture major from Saint Simons Island, Georgia. Working on the family farm, he learned from a young age the value of hard work and the importance of agriculture. Nigel is excited about the opportunity to learn more about local and sustainable food production with his internship this semester at the UGArden.
Hannah Rull (Intern)

Hannah is from Paulding County, Georgia and is a sophomore majoring in Business Management. Even though her dreams are to be in the hospitality industry, she grew up around the horticulture realm. Growing up as a Georgia 4-H'er, she fell in love with local food systems and agriculture from competing in food projects and volunteering with Master Gardeners. She is an avid member of the UGArden Club and hopes this internship will better herself in the agriculture industry but also impact those members and potential members of the UGArden Club.
Cap Russell (Intern)

Cap is a senior Advertising Major from Darien, GA. He plans to attend law school in the near future. He loves working outdoors and finds it extremely satisfying to eat something that he put in the ground. Fun fact: He has a black lab named Goose.
Katie Sanders (Intern)

Katie is a fourth year Biological Sciences major in the College of Agriculture and Environmental Sciences. She is from Oconee County, Georgia. Katie is excited to be involved with organic and sustainable practices as she loves to cook with fresh produce and hopes to find a career in sustainability. In her free time she can be found out with her dog, Colbert, or at the horse barn.
James Workman (Intern)

James is a third year Ecology and Genetics student from Woodstock, Georgia. He has long had an interested in sustainability and ethical food practices and is excited to learn more about that through the experience, as well as get some practice so he can one day support himself with his own organic farm.
Ellen Ziesenhene (Intern)

Ellen is a senior at the University of Georgia. She is pursuing a degree in Geography and Environmental Law as well as two certificates in Environmental Ethics and Local Food Systems. Ellen is also the University of Georgia Office of Sustainability Urban Agriculture Intern. Her passion for food and its sustainable production it one that has continued to grow throughout her journey at UGA. In her free time you can find her at the local coffee house Walkers with a hot cup of 1000 Faces Coffee or exploring the booming music scene Athens officers. She is looking forward to her final semester at UGA as well as this opportunity at UGArden.
Taylor Aaron Cotton (Intern)

While only officially starting as an intern this semester, Taylor Cotton has felt himself a part of the UGArden community since his very first day of class at UGA. After all, it was an organic agriculture seminar class that first brought him to the farm. It was that same class that convinced Taylor that he had to study Horticulture, and as a second year Hort student, this internship is helping him acquire skills and knowledge about organic agriculture that will serve him both in his career and his life. He hopes to one day grow a large percentage of his own food organically.
UGArden Interns that worked until 2014:
Hannah Bundy (Intern)

Hannah Bundy is a rising third year Horticulture student from Marietta, Georgia. She first got involved with at UGArden as a student in HORT 4030 Sustainable Community Food Production. She hopes that her experience with the garden will enable her to use home grown herbal remedies rather than pharmaceuticals throughout her life.
Georgia Hawkins (Intern)

Georgia is a fourth year student in Environmental Engineering. She was born and raised in Athens, Georgia and is currently managing the Athens Community Council on Aging community garden and coordinating a the mobile market held there every Monday. Georgia recently returned from a year-long study abroad experience in Santiago, Chile and is excited to reenter the UGArden community. From an early age Georgia loved getting her hands dirty and UGArden has offered her the perfect outlet. In the future she hopes to use the knowledge she has gained through working with the club to help others grow their own gardens, and with that an appreciation for where food comes from.
Andrew Bailey (Intern)

Andrew is a graduate student studying Landscape Architecture in the College of Environment + Design at UGA. He graduated from North Carolina State University in 2006 with a degree in Horticulture and a minor in Agriculture Business Management. He is interested in local food systems and the potential that gardening has in fostering community.
Elizabeth Bell (Intern)

Elizabeth is an environmental health science student from Alpharetta, GA. Elizabeth is one of the produce stand managers. She is wanting to learn as much as she can from what mother nature has given us and to someday bring this knowledge to her family and others. She wants to engage herself in the community and inspire others to become involved in a healthier lifestyle as well.
Daniel DeSimone (Intern)

Daniel, born and raised in Athens, is studying psychology and obtaining a certificate in music business at UGA. Daniel is in charge of equipment maintenance and helps run the produce stand at UGArden. He is hoping that his position at will help him get a greater understanding of how to holistically run a sustainable, organic farm. He wants to apply this knowledge to his own garden in the future to feed himself and his family as much as possible.
Leslie Eldridge (Intern)

Leslie is an intern and is also studying at the Institute for Integrative Nutrition as a holistic health coach. She loves all aspects of organic gardening with an emphasis on eating what she grows. Leslie is also interested in environmental toxins and how they affect plants. She helped out at Athens Council on Aging (ACCA) and is now giving her intern hours at Clarke Middle School.
Zach Ennis (Intern)

Zach is a fourth year student studying Psychology as well as Food, Nutrition and Culture within the Local Foods certificate program. He works with the UGArden club as President and hopes to reach out to students interested in learning what gardening and local foods are all about. After graduating, Zach is unsure where life will take him, but he's sure it will somehow involve growing food and teaching others!
Rachel Kaplan (Intern)

Rachel is a fourth year English and Public Relations double major from Buford, GA. She hopes to one day do PR for social justice programs. She is very excited to work with UGArden and raise awareness about the importance of sustainability (and eat all of their crops).
Zack Williams (Intern)

Zack is a biological sciences major from Watkinsville, Georgia. He is helping with a pepper trial experiment at the garden. Zack interned at the garden last summer and he gained a wealth of knowledge about all the different jobs that are required to run a farm. He is hoping to expand that knowledge this summer and share the joy of gardening with his family and friends.
Jessica Wolf (Intern)

Jessica Wolf is third year Geography and Spanish major also pursuing a Local Foods Systems Certificate. She wants to work on community development in Latin America, with a focus on sustainability and community gardens. Currently, she is in charge of the mobile market at the Athens Community Council on Aging.
Jessica Wright (Intern)

Jessica Wright is a fifth year Cellular Biology and Psychology major enjoying that coveted victory lap. She is wanting to also pursue the UGA Organic Certificate and is excited to learn everything and get dirty from head to toe as an intern. She enjoys learning all the passion (blood,sweat, and tears) that goes in to making the food she eats.
Uzma Chowdhury (Intern)

Uzma is a senior from Lawrenceville, Georgia majoring in English and Political Science while also working towards a Masters in Nonprofit organizations with an emphasis in community gardens in food insecure urban areas. She's so excited to work at UGArden (her favorite place in Athens) as an intern and the Assistant Produce Stand Manager. She spends her time reading, eating, making puns about vegetables and getting all da way turnip!
Ash Collins (Intern)

Ash is a first year Master's in Ag Leadership student and Project FOCUS TA from Hampton, GA. She graduated in May with a BSA in Agricultural Education and certificates in Ag Leadership and Organic Agriculture. Ash is the intern at Clarke Middle School garden and is very excited to be working with kids again this year. She has a passion for local food and encouraging children to eat food from the ground instead of out of a bag.
Jessica Cudnik (Graduate Student)

Jessica is a graduate student in the horticulture department doing research on substrate comparison in constructed raised beds for vegetable culture. Jessica has worked in greenhouse management, west coast flower sales, and as an overseas educator. She truly believes in humans' agrarian roots and seeks to reconnect people with that truth.
Bailey Duddleston (Intern)

Bailey is a sophomore Jewelry and Metalwork major from Alpharetta, GA. She's hoping her involvement in both UGArden club leadership as well as the internship in the garden will help her gather knowledge to later work in gardens around the world. She also would like to be able to support herself by having her own sustainable, organic garden in the future.
Derek Hayden (Intern)

Derek is a fourth year undergraduate student studying biological sciences. He has a strong appreciation for sustainable horticulture practices and is interning at the UGArden in hopes of obtaining valuable knowledge that will allow him to utilize these practices in his future. After graduation, his plans are to further his education in becoming a doctor of optometry.
Sarah Bess Jones (Intern)

Sarah Bess Jones is a third year Anthropology major here at UGA. She works the medicinal and culinary herb garden. She enjoys encouraging sustainable food systems through a personal connection with nature via hands-on experience.
Sumer Ladd (Intern)

Sumer is a Senior Agricultural Communication major at UGA. She plans to use her experience at the UGArden to learn more, grow her own food, and educate others about sustainable and organic agriculture.
Raleigh Saperstein (Graduate Student)

Raleigh is a graduate student in the UGA Horticulture Department. Her thesis project analyzes the nutritional differences among collard greens grown with different amounts and types of fertilizers. With a B.S. in dietetics, she focuses on the health benefits of clean, whole foods.
Danielle Schwartz (Intern)

My name is Danielle Schwartz. I am a third year studying Sustainable Design within the Built Environment and Local Food Systems. I want to be an environmental planner that specializes in designing New Urbanism communities. The concepts of organic agriculture and local food are key to creating sustainable and healthy communities. I hope to use the knowledge I gain working at the West Broad Garden in the future planning of communities as well as my own garden.
Jamie Todd (Intern)

Jamie is a fourth year Anthropology student focusing on sustainable food systems. A love of gardening and cooking along with a strong belief that healthy food should be accessible to all people led her to UGArden where she is learning to put her skills to good use. Jamie will be in charge of the Johnny's Selected Seeds trial area, where she will be collecting data on the growth and yield of different vegetable varieties.
Emily Smith (Intern)

Emily is a senior from Columbus, GA studying Sociology and Geography while also completing an interdisciplinary certificate in leadership and service. She hopes to combine her interests in social justice and sustainable food to encourage community involvement with the land.
Kaela Horne (Intern)

Kaela is an Anthropology major pursuing a Local Food Systems certificate from Nahunta, Georgia. She is deeply interested in creating a healthy and sustainable lifestyle for herself and those around her, and desires to grow her knowledge about how to become a more independent eater. She hopes to one day work toward alleviating food insecurity on a global scale, and is excited to learn more about the practical ways of doing that.
Amanda Irwin (Intern)

Amanda is an English major, minoring in Film. She is from Lawrenceville, Georgia has spent a lot of time in communities where sustainable food is a focus and has seen what a change it can bring–being connected to growing and preparing organic food– to individuals' physical and mental health. She hopes to cultivate more skills and awareness directly in this area and believes the best way to do so is through combined efforts and a common goal. She strongly believes that vegetables, working with our hands, and ethical farm practices can save the world.
Madeleine Breza (Intern)

Madeleine Breza is a fourth year from Easton Maryland, majoring in Anthropology and International Affairs, also pursuing the Local Foods System Certificate. Having recently spent a semester in Southeast Asia, she has begun to take interest on the growing concern of food shortages and growing populations throughout the world. She believes that working at UGArden will allow her to learn the effective ways of organic farming, which she hopes to teach others around the world.
Katie Quilling (Intern)

Katie Quilling is an Environmental Economics and Management major from Atlanta, Georgia. After taking Hort 4030/6030s, she decided to pursue the Local Food Systems Certificate. Katie is eager to gain hands on knowledge of organic farming practices, and how it can translate into the improvement of our communities.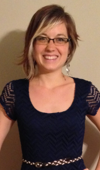 Noelle Joy Fuller (Intern)

Currently, I am pursuing training as a board-certified herbalist and completing my B.S. in Nutrition Studies here at UGA. I am passionate about cooking delicious, nourishing food that is mindfully prepared. I am interested in learning how to grow my own food in a way that supports biodiversity and sustainability. I am excited to be working at the UGArden this semester and want to take advantage of every learning opportunity!
Nick Saye (Intern)

Nick Saye is a senior majoring in horticulture from Fairburn, Georgia. Growing up farming along the Chattahoochee river, Nick learned the importance of hard work and agriculture at a young age. He believes in helping educate others about agriculture and safe and sustainable farming practices. After interning at the UGArden, Nick has found that it is an amazing opportunity to see how a small farm can make a large impact on a community.
Melanie Lavrisa (Intern)

Bio and picture coming soon