UGArden is supported by a wonderful group of student volunteers, UGArden Club members, interns, a farm manager, Americorps Volunteers, UGA faculty, Master Gardeners and community members. The continued success and growth of UGArden is the result of the dedication and hard work of these people. The people that make up the UGArden community give freely of their time and energy. Without them, UGArden is just a field.
UGArden Spring Interns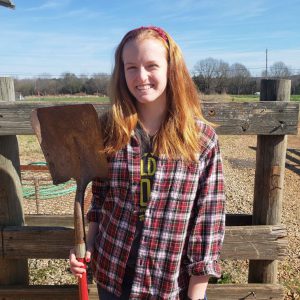 Meg Carlton is a second year psychology major and art minor, and will be attending Augusta University in May to begin her graduate program in occupational therapy. She loves gardening and is very interested in its application as a form of alternative therapy. She is excited to see what she can learn through her internship to incorporate as part of her practice as an occupational therapist.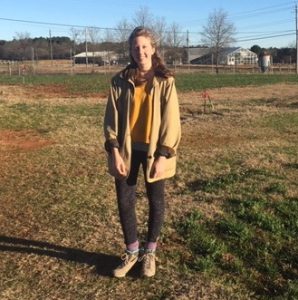 Lily Dabbs is a second-year Geography major working towards a certificate in Urban and Metropolitan Studies, who hopes to one day work in Urban Design and City Planning. She started coming to UGArden freshman year and now does Outreach for the UGArden Club in addition to interning. She loves nature, making music, art, and life in general.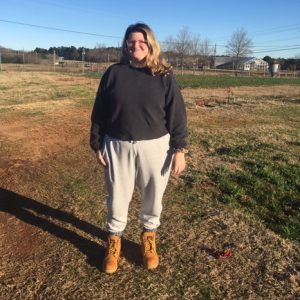 Angela Gregg is a third year student at UGA. When she's not interning at UGArden, she likes to study environmental economics and law. She's also passionate about coffee, cooking, and collecting postcards from foreign countries.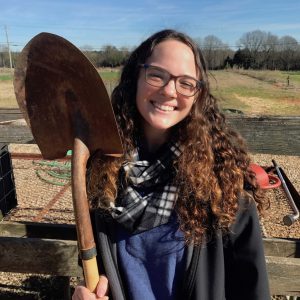 Emily Justice is a 2nd year majoring in Health Promotion with an interest in environmental health. Outside of class, she enjoys grabbing coffee with friends and spending time outdoors. She is also working with Campus Kitchen, and is excited to get to see how both UGArden and Campus Kitchen work together in the Athens-Clarke County community!"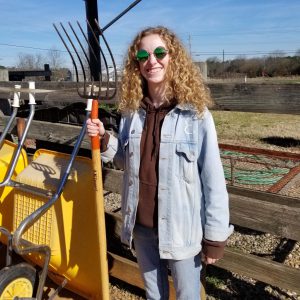 Emily Newsome is a third-year horticulture major. She is an active member of the Horticulture Club and Pi Alpha Xi honors fraternity and excited to join the UGArden family. She became interested in the UGArden herb intern program after taking Dr. Affolter's herbs class. She has also always enjoyed working outside and reaping the benefits of gardening at home.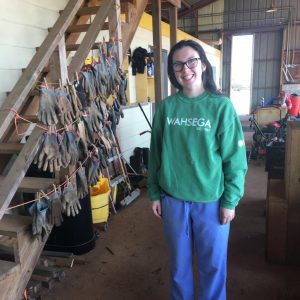 Amelia Payne is a second year Biological Science major. She aspires to become a pediatric oncologist.She currently serves as Resident Assistant at Creswell Castle. She is excited to learn about the medicinal properties of all of the amazing herbs that are grown at the UGArden. She is passionate about sustainability and environmental science.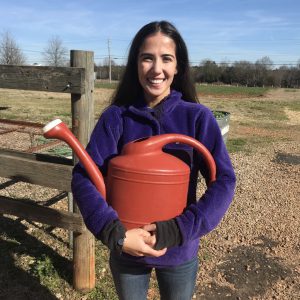 Angelica Rusk is a third year student, majoring in Environmental Resource Science with a minor in horticulture. She plans to teach environmental science at the high school level to help kids find an appreciation for the environment around them. After her studies, she hopes to live in a tiny house on her own sustainable, small-scale farm.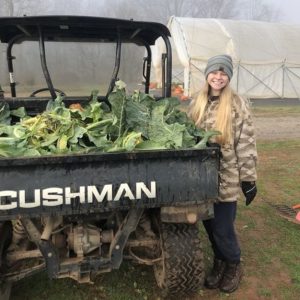 Kasey Stevens is a a 4th year Food Industry Marketing & Administration major with a minor in Agribusiness. She hopes to one day work for a winery out west. She's passionate about cooking, art, and baking.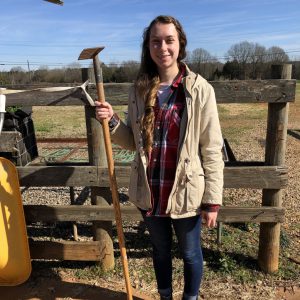 Shay Walters is a third year Plant Biology major at UGA with a minor in Ecology. She has been interested in gardening and medicinal herbs for several years and one day would like to make a career out of herbal medicine. Shay enjoys being outdoors, reading, and taking her dog on adventures.
UGArden Staff
Sandy Begani is a graduate student in the Horticulture Department. her research at UGArden centers on evaluating various methods of drying holy basil and post harvest handling of holy basil in general. She also works full time as a greenhouse assistant manager for the Horticulture Department.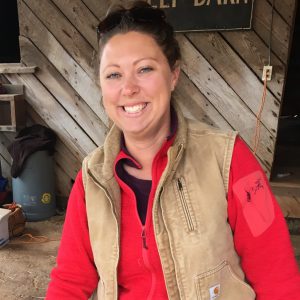 Johannah Biang (Farm Manager) jb1410@uga.edu has a MS in Horticulture. Johannah plans and oversees the seasonal planting, teaches and supervises student interns, assists with class instruction, gives tours, conducts workshops in the Athens community, and too many other tasks to mention. Her positive outlook and energy keep UGArden growing.

Abigail Darwin is a fifth year Health Promotions major who believes that access to food is a critical component to health. In her spare time she can be found hiking, camping, working with the Athens Farmers Market, and cheering on the Dawgs between the privet hedges!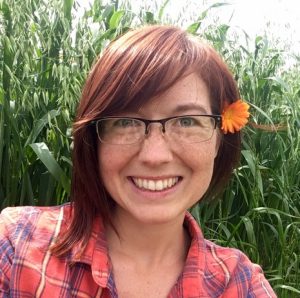 Noelle Fuller (Herb Program Coordinator) njfuller@uga.edu has a Certificate of Herbal Studies from the Botanologos School of Herbal Medicine and an M.S. in Horticulture from UGA. She enjoys experimenting with herbs in her kitchen, teaching, researching, foraging and posting on her instagram account @njoyfuller!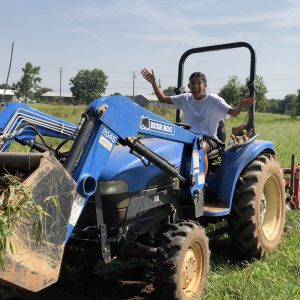 Victoria Luna is a third-year Horticulture student with a minor in Spanish. She loves reading, listening to podcasts, and going dancing with friends. She aspires to move to an urban area, and through innovation and team work, make it more sustainable.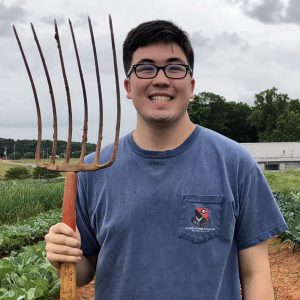 John McGinnis is a 4th year biology major with minor in horticulture. He joined UGArden Club as a freshman and is currently the club president. He was previously a UGArden intern and is now managing the greenhouse crops for UGArden. tHe loves nature, hiking and chilling in the outdoors. John is also a great cook.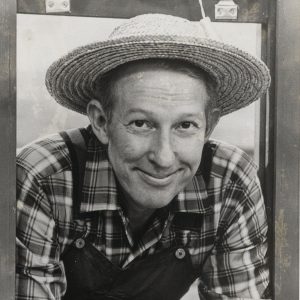 Philip "Wick" Prichard (Grow it, Know it Coordinator) warwickp@uga.edu coordinates the Grow it Know it Program at the four middles schools in Calrke County. Wick enjoys teaching students to cook straight from the garden. He is also unabashed to sing about worms and compooods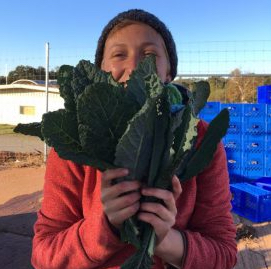 Teri Rakusin (Harvest Manager) worked at UGArden for many years before graduating with a B.S. in Horticulture. She then travelled to Maine to work on Turner Farm. She is back working at UGArden until she moves across country to pursue her passion for growing food. Teri's favorite vegetable to grow is garlic and her favorite vegetable to eat is sweet potato.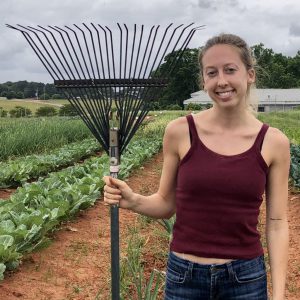 Ellie Thomas (Student Assistant Herb Garden Manager) is a senior (fifth year?) sociology and psychology student and she also works in the existential psychology lab on campus. She loves doing almost anything outdoors from running to hiking to reading in the sun.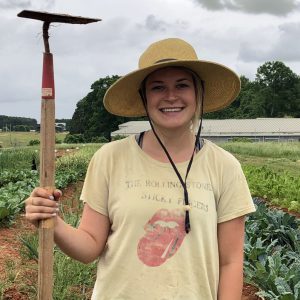 Mallory Warren (Student Assistant Farm Manager) is an Environmental Economics and Management student minoring in Anthropology. She is also completing certificates in Organic Agriculture and International Agriculture. In her spare time, she enjoys running, yoga, thrifting, and fusilately.
Master Volunteers

Dr. Peter Hartel (Mushroom Guru) is a retired UGA soil microbiology professor who has a passion for organics, especially chickens and mushrooms. He has constructed a very efficient shiitake mushroom growing area at UGArden as a demonstration. Peter teaches classes in mushroom production (shiitake and oyster mushrooms) to students and volunteer.
Bert Richards (Compost Manager) is a Master Gardener Extension Volunteer and helps at the UGA Trial Gardens, State Botanical Garden of Georgia, and UGA Horticulture Farm. He recently completed the Master Composter course and currently oversees composting at UGArden. He retired from Georgia State University as Lecturer in Accounting in 2013.
UGArden Director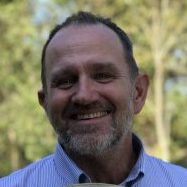 David Berle, Associate Professor dberle@uga.edu has been interested in organic food production since his undergraduate years in the late 70's. He has a passion for mentoring students and exposing them to real-world experiences. He teaches classes in horticulture science, organic gardening, landscape design, and sustainable food production.
Faculty Advisory Committee
Tim Coolong
Brad Davis
Paul Guilebeau
Elizabeth Little
Jenn Jo Thompson
Shannon Wilder