UGArden is supported by a wonderful group of student volunteers, UGArden Club members, interns, a farm manager, Americorps Volunteers, UGA faculty, Master Gardeners and community members. The continued success and growth of UGArden is the result of the dedication and hard work of these people. The people that make up the UGArden community give freely of their time and energy. Without them, UGArden is just a roadside field.
UGArden Fall '19 Interns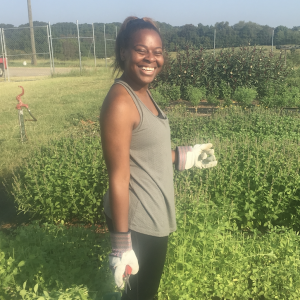 Kristen Dunning is a sophomore pursuing an Agricultural Communication major, with a Horticulture minor. Her goal is to utilize both her knowledge of medicinal plants and graphic communications to become a Creative Designer for plant-based skincare or cosmetics companies. She also has an interest in working for the FDA in cosmetic regulations to ensure a more sustainable future for the beauty industry.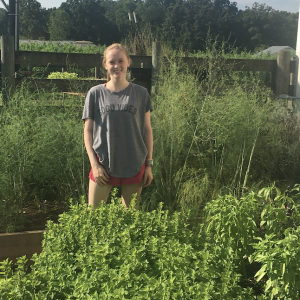 Anna Houser is a third year student at UGA who is from Charlotte, NC. She is studying Environmental Economics and Management and is also pursuing a Certificate in Sustainability. Agriculture has always been something she is interested in, especially because she grew up partly on a vineyard in North Carolina, but she can't wait to learn more about organic, sustainable farming through UGArden! Anna is also interested in fashion, cooking, and traveling.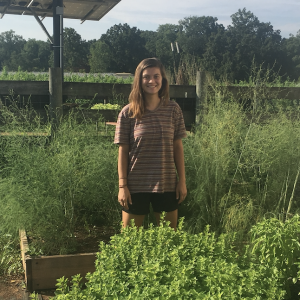 Alexis Kotsis is a Biology and Psychology 4th year student at UGA. She is really interested in herbal medicine, especially in relation to Neuroscience. She loves gardening and spending time outside and am eager to learn the logistics of farm.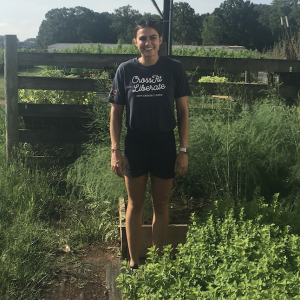 Allie Lindke is a third year PhD student studying nutrition while also finishing up her Masters in Agribusiness. She is originally from Ohio but moved to the South about two years ago to start her graduate program at UGA. Her research at UGA is focused on the development and implementation of plant-based protein entrees into the National School Lunch Program. She is excited to intern at UGArden to get some time away from the traditional classroom and more time learning outdoors!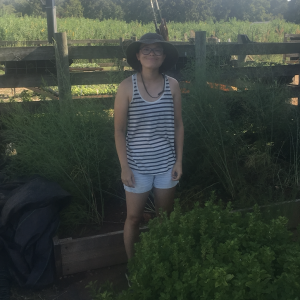 April McCoy is a senior majoring in ecology with a minor in studio art and certificate in organic agriculture. She would like to pursue a career that approaches ecological and sustainability issues with a community based approach that will empower them. Her specific interests include community gardens and their educational programs. She also enjoys making ceramics and planting her home garden in them.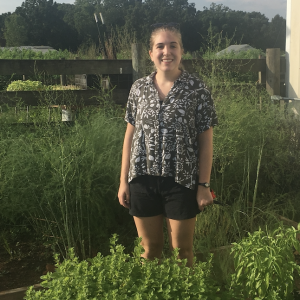 Jacqueline Miner is a senior at UGA majoring in communication sciences and disorders with a minor in horticulture and certificate in sustainability. After she graduates, she hopes to pursue a masters degree in speech pathology. Her dream is to one day have a therapeutic horticulture program for people who have communication disorders to come and get the help they need in a natural environment.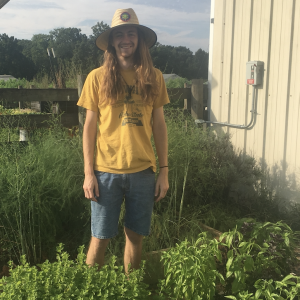 Filip Velimirovich has loved running his hands through the cool, dark, but yet colorfully rich soil which people label as dirt since he was a child. He was made fun of and laughed at, but to him  this "dirt" enthuses the color along with life to the world. Historically, his family and parents are from the Czech Republic, however culturally, his roots are deeply planted into the Southern tradition. He loves gardening and plants!
UGArden Staff
Sandy Begani is a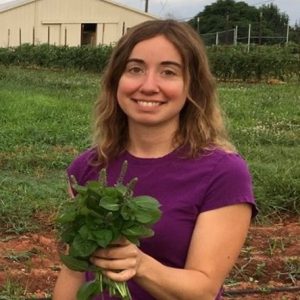 graduate student in the Horticulture Department. Her research at UGArden centers on evaluating various methods of drying holy basil and post harvest handling of holy basil in general. She also works full time as a greenhouse assistant manager for the Horticulture Department.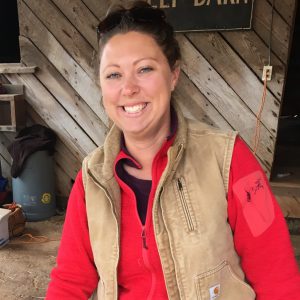 Johannah Biang (Farm Manager) jb1410@uga.edu has a MS in Horticulture. Johannah plans and oversees the seasonal planting, teaches and supervises student interns, assists with class instruction, gives tours, conducts workshops in the Athens community, and too many other tasks to mention. Her positive outlook and energy keep UGArden growing. Last fall, she began work on a PhD in Crop and Soil Sciences, researching the impact of UGArden on the hundreds of students who have passed through our gates.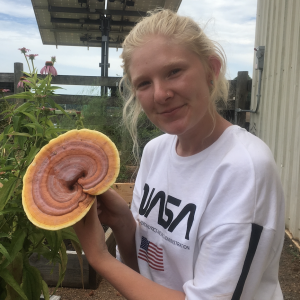 Lynae Bresser is the UGArden Volunteer Coordinator. She recently graduated from UGA with a degree in environmental economics and management. She's a big fan of all creatures, from hanging with snakes at herpetology events to working on an organic sheep farm for the past few months learning to make cheese. She's happy to be expanding her knowledge of organic farming through her AmeriCorps position at UGArden.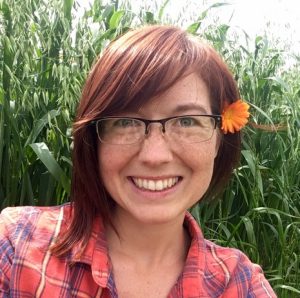 Noelle Fuller (Herb Program Coordinator) njfuller@uga.edu has a Certificate of Herbal Studies from the Botanologos School of Herbal Medicine and an M.S. in Horticulture from UGA. This summer she has started work on a PhD in Horticulture, focusing on extraction and measuring CBD and other essential oils derived from hemp. She enjoys experimenting with herbs in her kitchen, teaching, researching, foraging and posting on her instagram account @njoyfuller!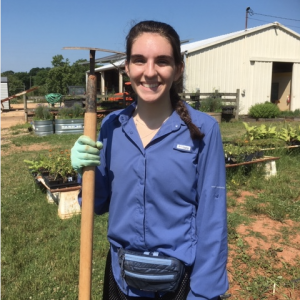 Erica Head is majoring in human development and family sciences with a minor in human services. She just completed her freshman year at UGA. She loves cats and coffee. She is on the UGA women's club rugby team.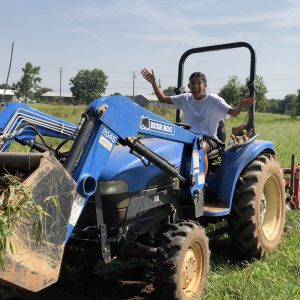 Victoria Luna is a fourth year Horticulture student, with a minor in Spanish. She loves reading, listening to podcasts, and going dancing with friends. She aspires to move to an urban area, and through innovation and team work, make it more sustainable.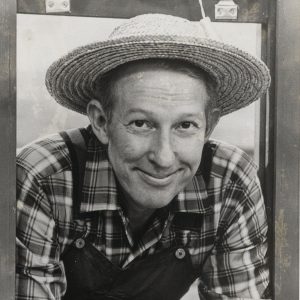 Philip "Wick" Prichard (Grow it, Know it Coordinator) warwickp@uga.edu coordinates the Grow it Know it Program at the four middles schools in Clarke County. Wick enjoys teaching students to cook straight from the garden. He is also unabashed to sing about worms and compooods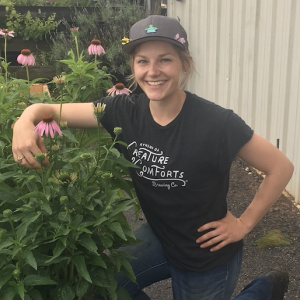 Sarah Rucker is a 2017 UGA graduate and has spent the past few years working on several organic farms. From urban flower farming in Portland, Oregon to designing a chef garden for a farmhouse restaurant in South Georgia, Sarah enjoys learning the diverse approaches to sustainable agriculture used across the country. She spends her free time reading, cooking, and foraging for mushrooms, flowers, and four-leaf clovers.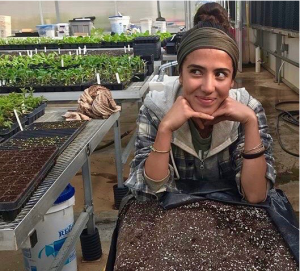 Angelica Rusk is a fourth year student studying Environmental Resource Science with a minor in Horticulture. She loves spending the day at the beach or lake and watching sunsets. She hopes to one day to use her experiences gained at UGArden to establish a student led organic garden as she teaches Environmental Sciences at the high school level.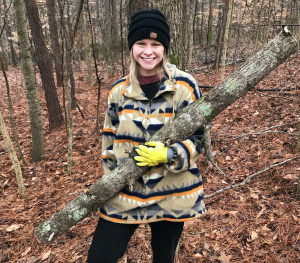 Kasey Stevens is finishing up her last year at UGA studying Food Industry Marketing & Administration with a minor in Agribusiness & Management. She spent the summer working for two wineries in North Georgia. She aspires to use her creativity along with her love of sustainable agriculture to start a career in marketing for a sustainable food company.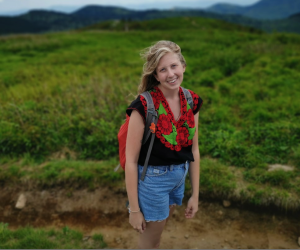 Lily Dabbs is a senior Geography major with a certificate in Urban and Metropolitan Studies. She hopes to pursue work in Community Development and further education in City and Regional Planning.  Lily started at UGArden as a Farm Intern, and is currently the UGArden Compost Intern through the UGA Office of Sustainability as well as the president of UGArden Club.
Master Volunteers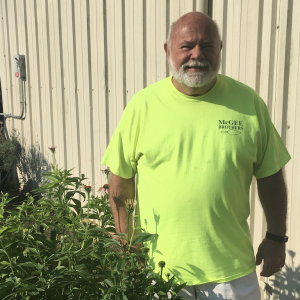 Donald Fowler (Resident Builder) is from Cordelle, GA. He is a retired contractor. Donald is our resident tiny house finisher, shelf builder and general handy-man.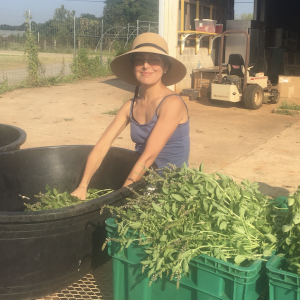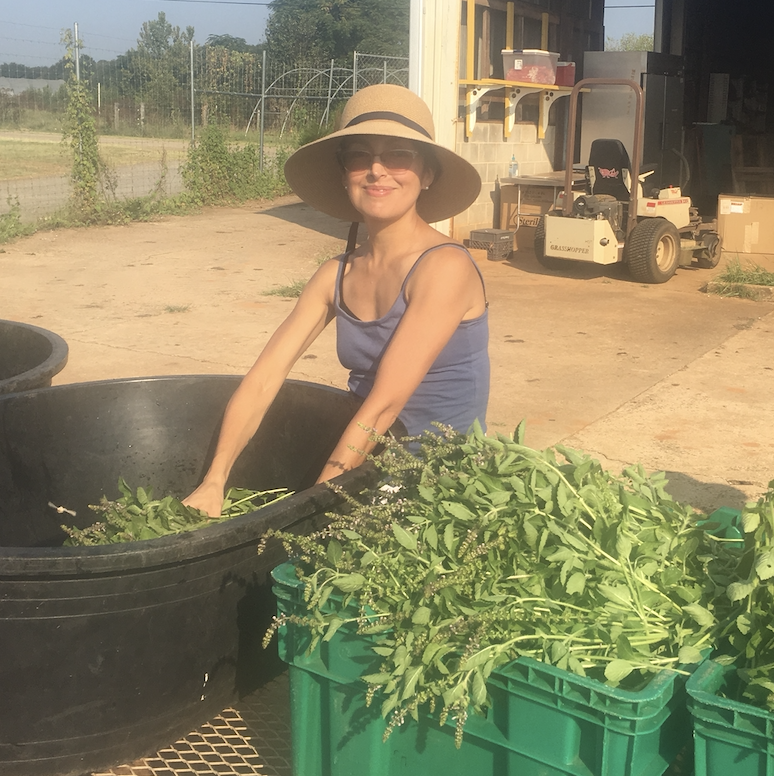 Lina Aguirre

Dr. Peter Hartel (Mushroom Guru) is a retired UGA soil microbiology professor who has a passion for organics, especially chickens and mushrooms. He has constructed a very efficient shiitake mushroom growing area at UGArden as a demonstration. Peter teaches classes in mushroom production (shiitake and oyster mushrooms) to students and volunteer.
Bert Richards (Compost Manager) is a Master Gardener Extension Volunteer and helps at the UGA Trial Gardens, State Botanical Garden of Georgia, and UGA Horticulture Farm. He recently completed the Master Composter course and currently oversees composting at UGArden. He retired from Georgia State University as Lecturer in Accounting in 2013.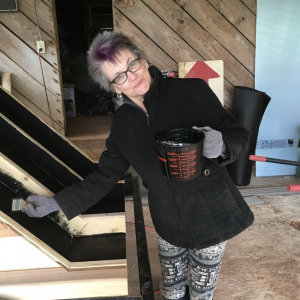 Amanda Whitsel began volunteering at UGArden upon retirement from farming. She was drawn to the medicinal Garden because of her belief in herbal cures. Amanda loves all that she has learned since beginning volunteering, especially all the people that she has met, along the way.
UGArden Director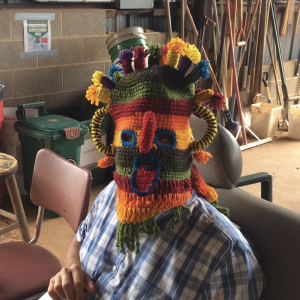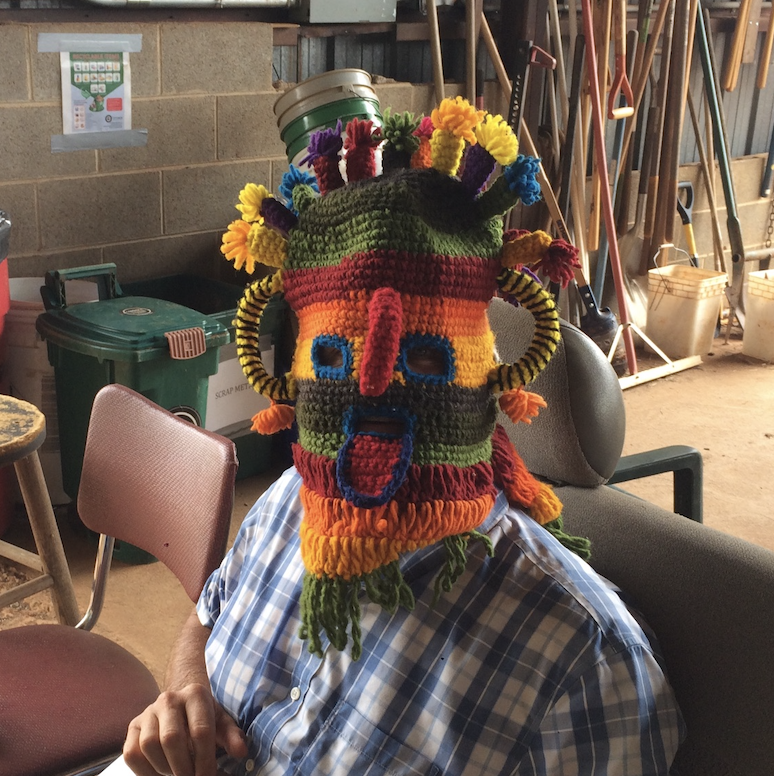 David Berle, Associate Professor dberle@uga.edu has been interested in organic food production since his undergraduate years in the late 70's. He has a passion for mentoring students and exposing them to real-world experiences. He teaches classes in horticulture science, organic gardening, landscape design, and sustainable food production.
Faculty Advisory Committee
Tim Coolong
Brad Davis
Paul Guilebeau
Elizabeth Little
Jenn Jo Thompson
Shannon Wilder