UGArden is supported by a wonderful group of student volunteers, UGArden Club members, interns, a farm manager, Americorps Volunteers, UGA faculty, Master Gardeners and community members. The continued success and growth of UGArden is the result of the dedication and hard work of these people. The people that make up the UGArden community give freely of their time and energy. Without them, UGArden is just a roadside field.
UGArden Spring '21 Interns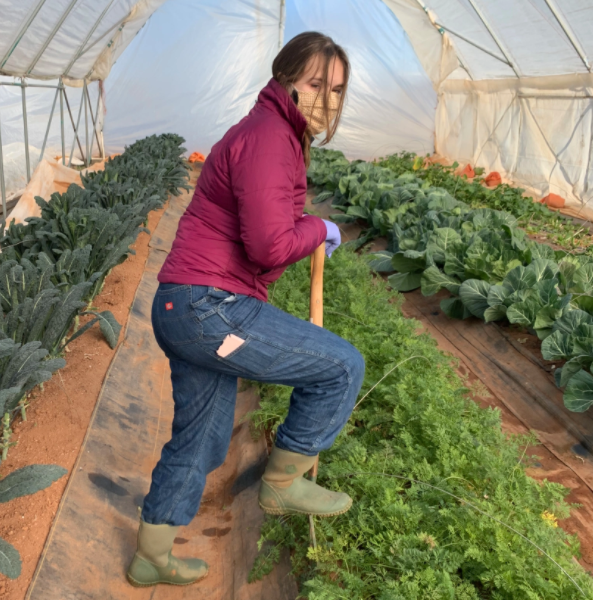 Colette Blackmon is a 2nd year majoring in International Affairs and Agricultural Economics with a Sustainability certificate. She is interested in global development and rural poverty alleviation. She would like to learn more about how food systems impact economies and societies, as well as how farmers can balance sustainability with productivity. She is also passionate about the environment and is looking forward to being part of an eco-friendly space on campus. She loves crafts, specifically embroidery and collage, and enjoys hiking, reading, and trying new recipes.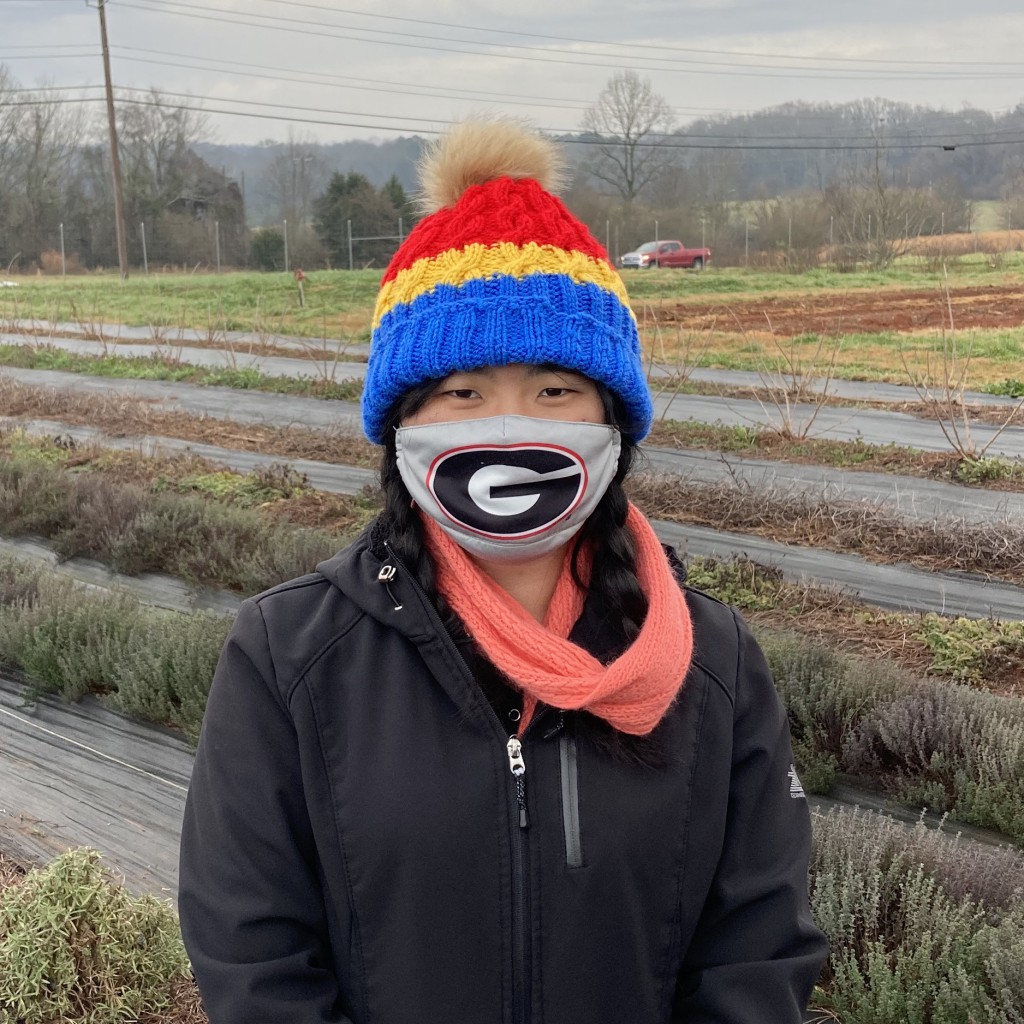 Jenny Chen is a 3rd year majoring in Landscape Architecture with a minor in Horticulture. She's been interested in UGArden for a while and is excited to get to work with other students outside her major.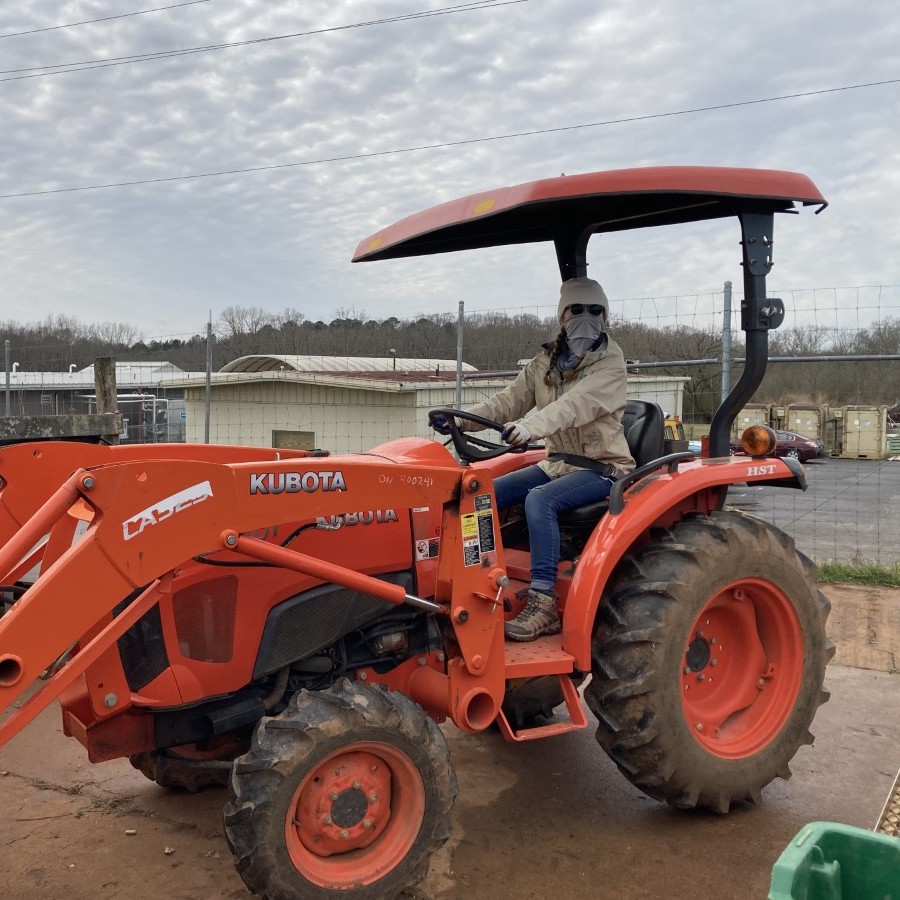 Sarah Gerber came to UGA with aspirations of dental school.  To relieve stress she volunteered at UGArden for a change of pace. The more she thought about it, the more she wondered if this could develop into a potential career instead of a stress-relieving hobby. She is thankful for the opportunity UGArden gives her to grow and harvest food for those who need it most. In this transition from the roots of teeth to the roots of plants, she is pivoting from bloody to muddy, knowing that teeth don't grow back but plants do.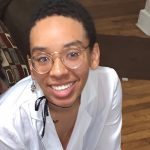 Manny Lewis is a 3rd year Environmental Chemistry major. She's looking forward to learning more about small scale food production, herbal medicine cultivation, and sustainable practices. She's optimistic about this year embarking on exciting ideas and the hard work needed to make them a reality.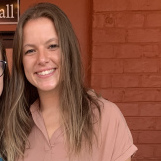 Sutton Pope is a 4th year Marketing major with a minor in Horticulture. She has some experience with gardening but is excited to learn more about plants, gardening, and the relationship between sustainability and farming.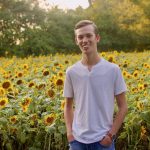 Johnathan Pulliam is a 3rd year student majoring in Environmental Resource Science. Gardening has always been a part of his life, so he feels right at home here. After volunteering at UGArden, and falling in love with the place, he decided to become an intern. It allows students to learn, make friends, and help run a farm all at the same time.
.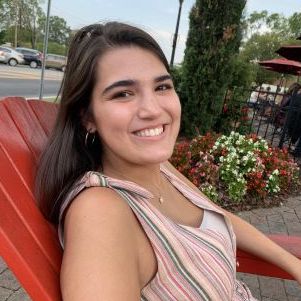 Natalie Smith is a 4th year Agriscience major with minors in Plant pathology and Agribusiness. Food insecurity was an issue she had never had to think about before college, but freshman year, she learned about food deserts, how Athens is one, and how they are only going to get worse with climate change and a growing global population. She joined UGArden to help ease the pressures of living in a food desert for so many people in the community, and to be part of a solution in a city that gives so much to her. I hope to move into helping farmers or developing traits in crops, like sorghum which has high nutritional value and is drought tolerant, that will make farmers' lives easier and feed the people around them.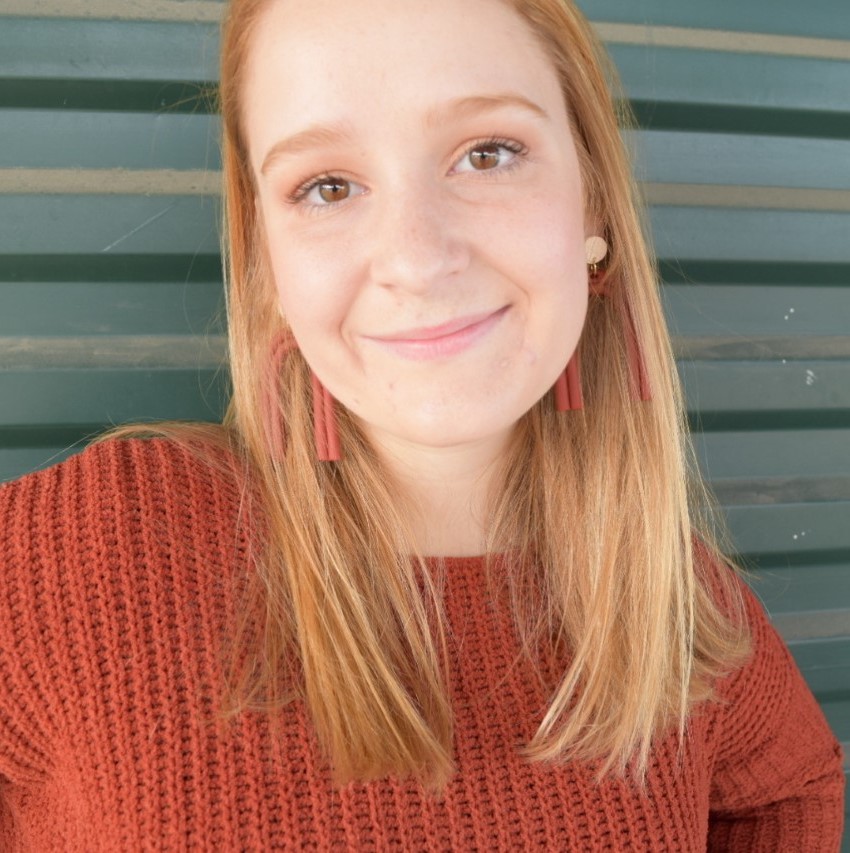 Margaret Timberlake is an undergraduate working towards a Sustainability certificate. She decided to do the UGArden internship because she loves plants and spending time outside. After she graduates, she hopes to become a wilderness therapist or work in outdoor settings, to provide people with the mental health support they need. Spending time at UGAarden with other interns has been just what she needed this semester. She is a UGArden Club Exec. She hopes to help her mom with her garden with what she learns during her internship.
Simone is a 3rd year student majoring in Landscape Architecture and minoring in Horticulture. She's been passionate about plants since she was a kid and grew up with gardening. She hasn't been able to garden during college except for her potted plants and is excited for this opportunity to go out in nature and grow something.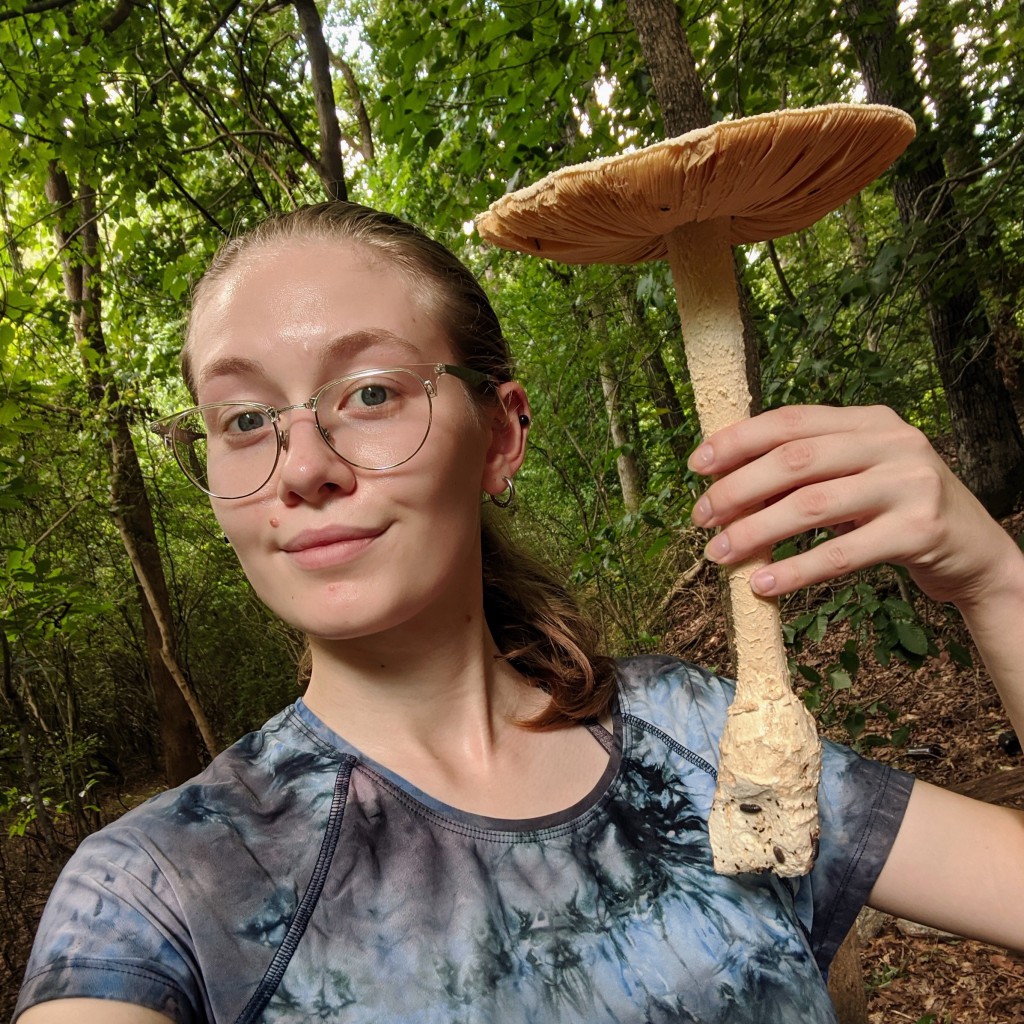 Sierra is a 4th year Entomology major. She chose to intern at UGArden because she wanted to find fulfillment from working with her hands and working with others. she loves to forage for food in the Southeast for a similar reason! She had previously volunteered at UGArden, but wanted to make a more regular commitment. When she graduate, she wants to work in a setting similar to UGArden
UGArden Staff
JoHannah Biang (Farm Manager) jb1410@uga.edu has a MS in Horticulture. JoHannah plans and oversees the seasonal planting, teaches and supervises student interns, assists with class instruction, gives tours, conducts workshops in the Athens community, and too many other tasks to mention. Her positive outlook and energy keep UGArden growing. Last fall, she began work on a PhD in Crop and Soil Sciences, researching the impact of UGArden on the hundreds of students who have passed through our gates.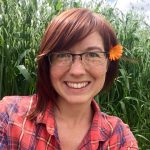 Noelle Joy (Herb Program Coordinator) noellejoy@uga.edu has a Certificate of Herbal Studies from the Botanologos School of Herbal Medicine and an M.S. in Horticulture from UGA. This summer she has started work on a PhD in Horticulture, focusing on extraction and measuring CBD and other essential oils derived from hemp. She enjoys experimenting with herbs in her kitchen, teaching, researching, foraging and posting on her instagram account @iamnoellejoy.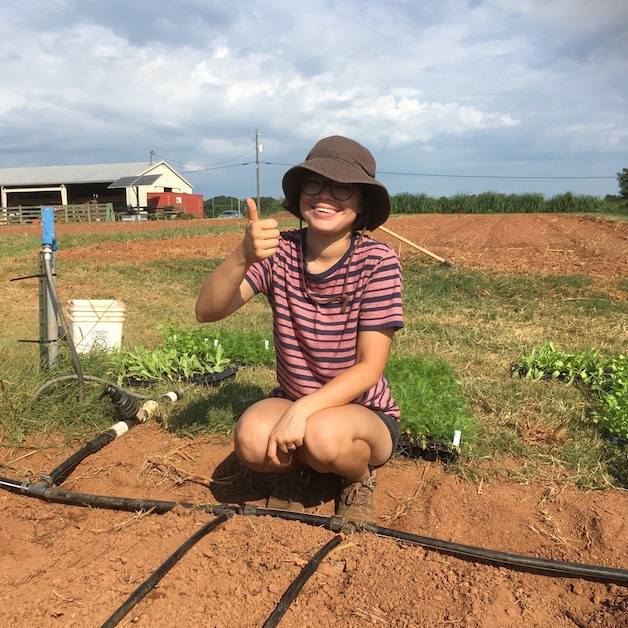 April McCoy (Assistant Farm Manager) recently graduated from UGA with a degree in ecology and a minor in studio art. She is interested in making sustainable agriculture accessible to more diverse communities.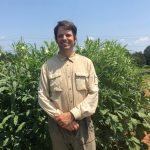 Philip "Wick" Prichard (Grow it, Know it Coordinator) warwickp@uga.edu coordinates the Grow it Know it Program at the four middles schools in Clarke County. Wick enjoys teaching students to cook straight from the garden.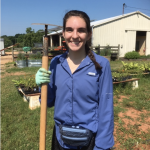 Erica Head (Herb Program Assistant Manager) is majoring in human development and family sciences with a minor in human services. She just completed her freshman year at UGA. She loves cats and coffee. She is on the UGA women's club rugby team.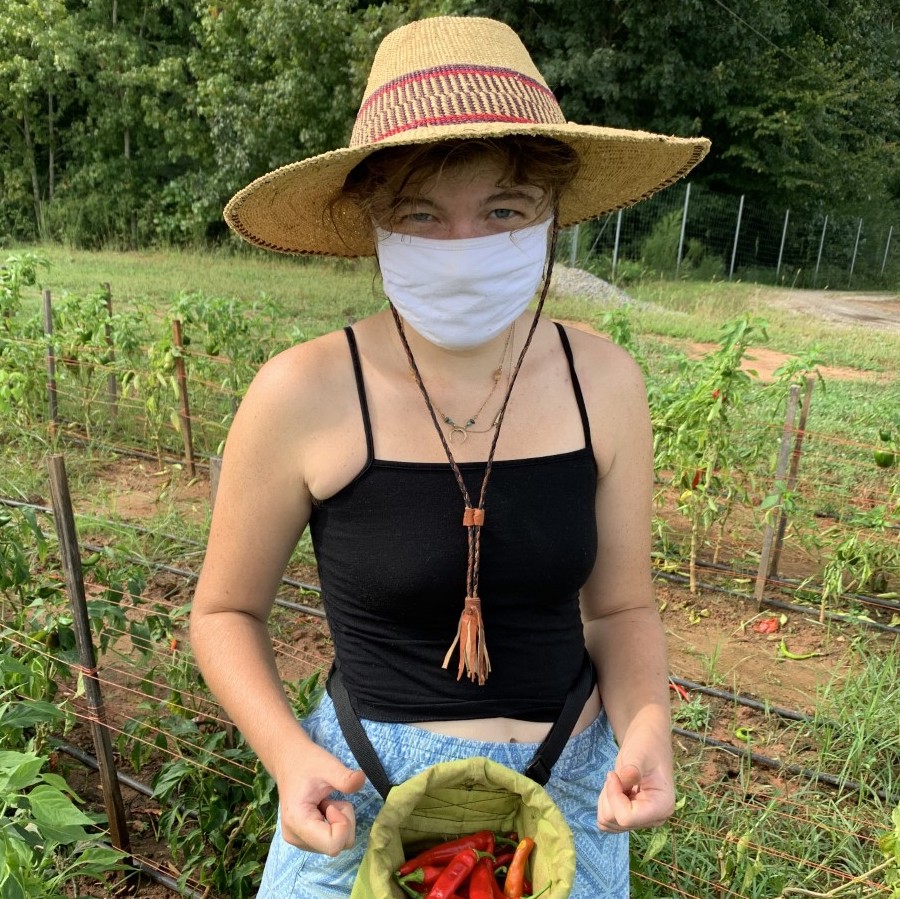 Emma Kate Beckwith (Compost Intern) is a fourth year Women's Studies Major with a Horticulture minor. She is very interested in defining a sustainable land ethic and where that intersects with her passion for making farming more accessible to a broader audience. She wants to continue my farm work post college at a floriculture/medicinal herb farm.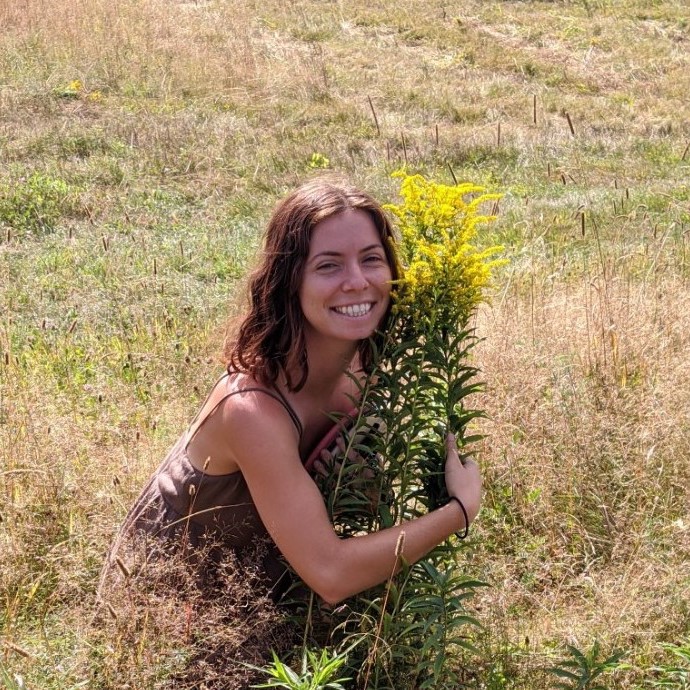 Abbie Dillon (Herb Program Student Worker) is finishing up her senior year as a horticulture major at UGA. She is a big fan of sustainable agriculture & gets especially excited about medicinal herbs, as she is a strong believer that some of the best medicine comes from the soil. She hopes to continue her herbal education after college and help bring the power of plants to the masses, potentially through urban agriculture or nutritional therapy.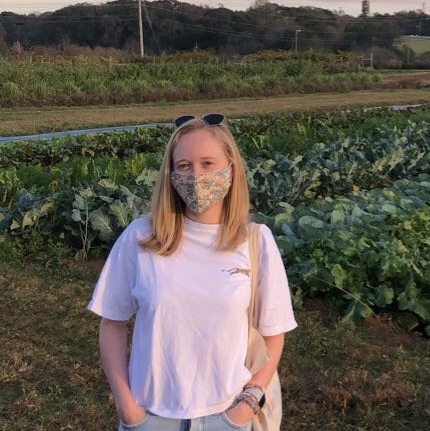 Anna Houser (Student Worker) is a 4th year student studying Environmental Economics and Management, minoring in Horticulture, and pursuing a certificate in sustainability. She is from Charlotte, NC and is very passionate about sustainable agriculture and medicinal properties of plants.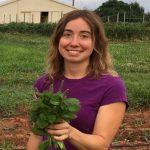 Sandy Begani is a graduate student in the Horticulture Department. Her research at UGArden centers on evaluating various methods of drying holy basil and post harvest handling of holy basil in general. She also works full time as a greenhouse assistant manager for the Horticulture Department.
Master Volunteers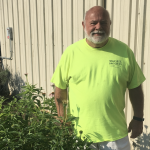 Donald Fowler (Resident Builder) is from Cordelle, GA. He is a retired contractor. Donald is our resident tiny house finisher, shelf builder and general handy-man.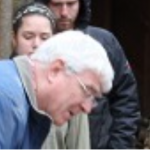 Dr. Peter Hartel (Mushroom Guru) is a retired UGA soil microbiology professor who has a passion for organics, especially chickens and mushrooms. He has constructed a very efficient shiitake mushroom growing area at UGArden as a demonstration. Peter teaches classes in mushroom production (shiitake and oyster mushrooms) to students and volunteer.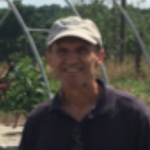 Bert Richards (Compost Manager) is a Master Gardener Extension Volunteer and helps at the UGA Trial Gardens, State Botanical Garden of Georgia, and UGA Horticulture Farm. He recently completed the Master Composter course and currently oversees composting at UGArden. He retired from Georgia State University as Lecturer in Accounting in 2013.
UGArden Director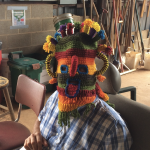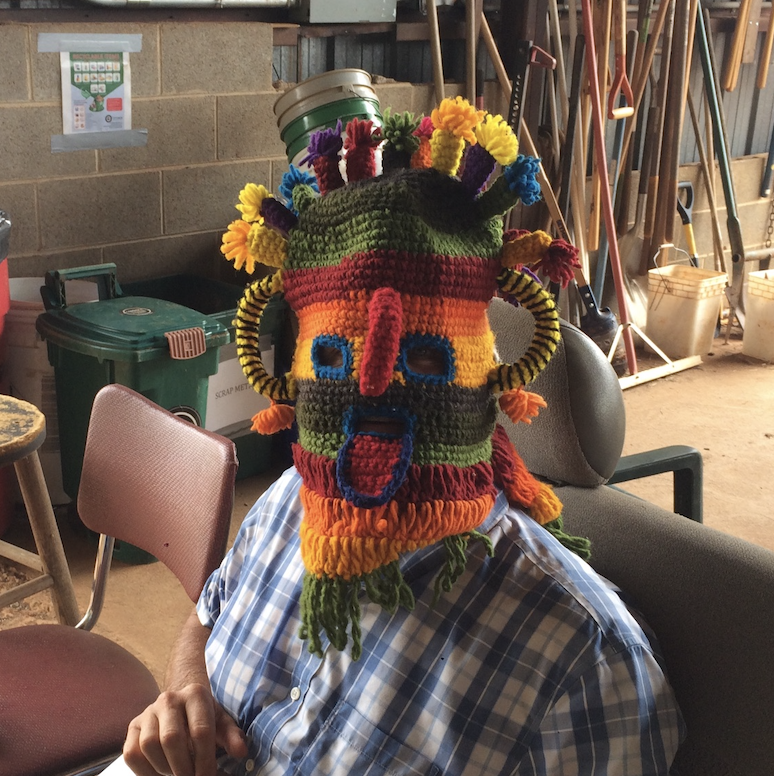 David Berle, Associate Professor dberle@uga.edu has been interested in organic food production since his undergraduate years in the late 70's. He has a passion for mentoring students and exposing them to real-world experiences. He teaches classes in horticulture science, organic gardening, landscape design, and sustainable food production.
Faculty Advisory Committee
Tim Coolong
Brad Davis
Paul Guilebeau
Elizabeth Little
Jenn Jo Thompson
Shannon Wilder