UGArden is supported by a wonderful group of student volunteers, UGArden Club members, interns, a farm manager, Americorps Volunteers, UGA faculty, Master Gardeners and community members. The continued success and growth of UGArden is the result of the dedication and hard work of these people. The people that make up the UGArden community give freely of their time and energy. Without them, UGArden is just a field.
UGArden Summer '19 Interns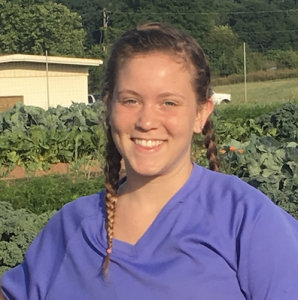 Rosie Albience is a third year at UGA with a major in Economics and English with a minor in Horticulture. She is from St. Simons Island, Ga and love the beach! She is a part-time competitive gymnastics coach at OGC. Once she graduates, she would like to become a book editor for a large publishing house. She wants to help the book industry become more eco-friendly and encourage sustainable reading!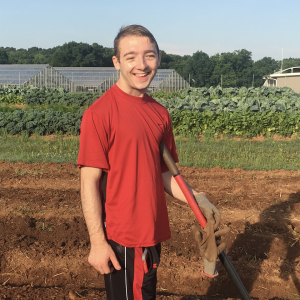 Cole Buczynsky is a rising Senior at North Oconee High School. He runs cross country and helps manage the boy's basketball team there. He LOVES working outside (especially with power tools!) and hopes to attend Destination Dawgs or Roosevelt Warm Springs Vocational Rehab after high school. He's grateful for the opportunity to be learning and helping at the farm!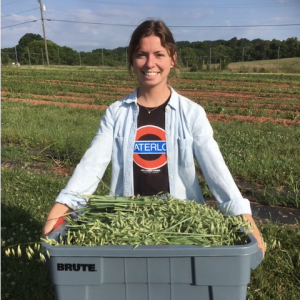 Abbie Dillon is going into her 3rd year as a horticulture major and philosophy minor. She is a big fan of sustainable agriculture & gets especially excited about medicinal herbs, as she is a strong believer that the best medicine comes from the soil. She wants to one day incorporate herbs into her career, whether she ends up working on an urban farm or concocting herb-infused coffee drinks.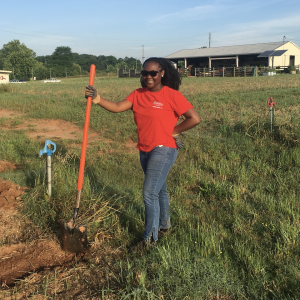 Savannah Finley is a Biological Science major, Public Health minor, and is pursuing a Certificate in Organic Agriculture. Her career goal is to become a medical doctor. Savannah will be graduating this December 2019. She enjoys exploring the link between agriculture and human health and has studied abroad twice. In her free time she enjoys road trips and going to concert.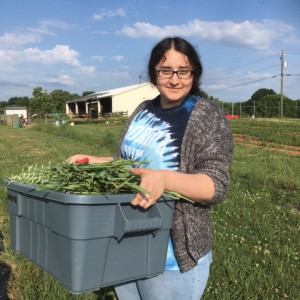 Sarahi Garfias is a chemistry major at Delaware State University. She is interested in organic chemistry and biochemistry. In her spare time, she likes to read nonfiction books and enjoys watching standup comedy.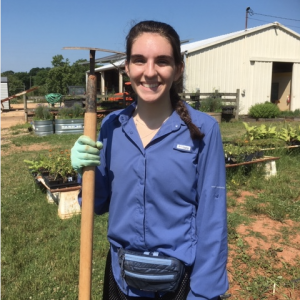 Erica Head is majoring in human development and family sciences with a minor in human services. She just completed her freshman year at UGA. She loves cats and coffee. She is on the UGA women's club rugby team.
Aiden Killer is  a junior at UGA, studying Political Science. He has wide ranging interests from farming to philosophy. In addition to interning at tis summer, he is a member of the 2018-2019 UGArden Club exec board.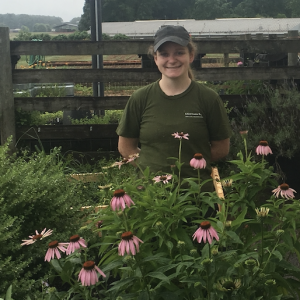 Sarah Mason is a recent graduate of the Odum School of Ecology at UGA. She is an avid lover of the outdoors, and often goes rock climbing in her free time. After finishing up Summer 2019 classes, Sarah plans to join World Wide Opportunities on Organic Farms in Costa Rica.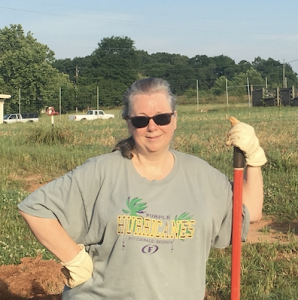 Leslie Moon is an Academic Advisor for the College of Education and has called Georgia home for most of her 50+ years. Leslie is a Double Dawg graduate with an undergrad degree in History and a masters in Secondary Social Science Education. After teaching for several years, Leslie returned to UGA and is pursuing her certificate in Organic Agriculture. Her world outside of the Arches revolve around creative activities, growing and preserving food, and working to turn her 10 acres into an organic farm-ette.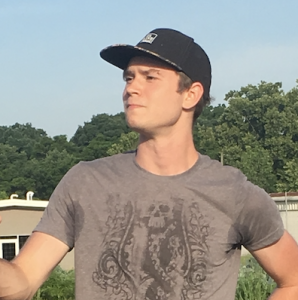 Bim Peacock is a third-year Economics and English major with a broad interest in all subjects. He joined the UGArden club this semester after transferring in and quickly came to enjoy it, becoming an active part in the club and finally an officer. He enjoys reading and writing as his passion, yet loves the outdoors as an avid hiker and mountain biker.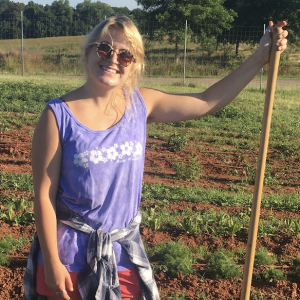 Kinsey Robinson is a fourth year economics student with a minor in sustainability. She hopes to help people grow their businesses, cities, and communities in a sustainable way. In her free time she is usually at the yoga studio, reading, or puzzling!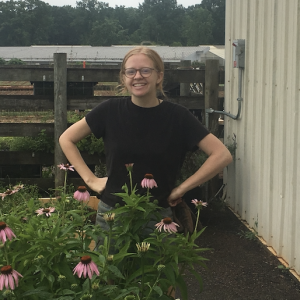 Zoë Spencer is a third year student of French and Horticulture at UGA, and a member of the Pi Alpha Xi horticultural honors society. She loves spending time in her garden at home and cooking with friends. She is passionate about growing and eating sustainably and can't wait to learn new skills as a UGArden intern.
UGArden Staff
Sandy Begani is a graduate student in the Horticulture Department. her research at UGArden centers on evaluating various methods of drying holy basil and post harvest handling of holy basil in general. She also works full time as a greenhouse assistant manager for the Horticulture Department.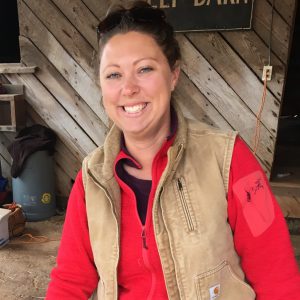 Johannah Biang (Farm Manager) jb1410@uga.edu has a MS in Horticulture. Johannah plans and oversees the seasonal planting, teaches and supervises student interns, assists with class instruction, gives tours, conducts workshops in the Athens community, and too many other tasks to mention. Her positive outlook and energy keep UGArden growing. Last fall, she began work on a PhD in Crop and Soil Sciences, researching the impact of UGArden on the hundreds of students who have passed through our gates.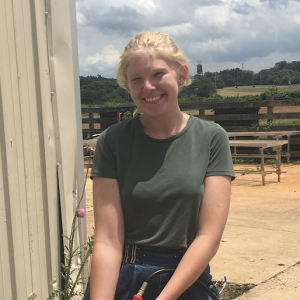 Laynae Bresser recently graduated from UGA with a degree in environmental economics and management. She's a big fan of all creatures, from hanging with snakes at herpetology events to working on an organic sheep farm for the past few months learning to make cheese. She's happy to be expanding her knowledge of organic farming through her AmeriCorps position at UGArden.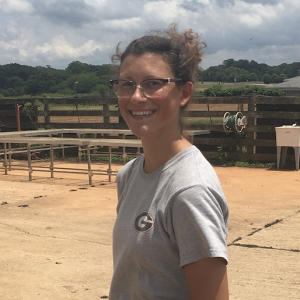 Josie Crane is a recent UGA graduate in Biological Sciences. She enjoys weeding and harvesting blackberries. When she's not at work you can find her cooking and cleaning for her two evil step sisters.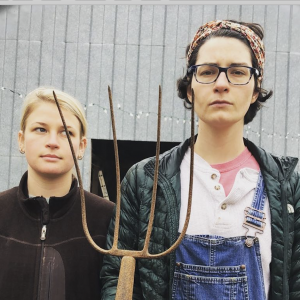 Abigail Darwin is a fifth year Health Promotions major who believes that access to food is a critical component to health. In her spare time she can be found hiking, camping, working with the Athens Farmers Market, and cheering on the Dawgs between the privet hedges!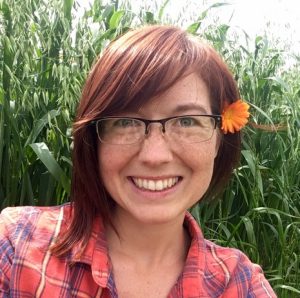 Noelle Fuller (Herb Program Coordinator) njfuller@uga.edu has a Certificate of Herbal Studies from the Botanologos School of Herbal Medicine and an M.S. in Horticulture from UGA. This summer she has started work on a PhD in Horticulture, focusing on extraction and measuring CBD and other essential oils derived from hemp. She enjoys experimenting with herbs in her kitchen, teaching, researching, foraging and posting on her instagram account @njoyfuller!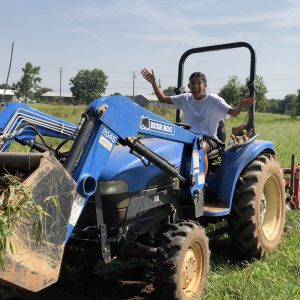 Victoria Luna is a third-year Horticulture student, with a minor in Spanish. She loves reading, listening to podcasts, and going dancing with friends. She aspires to move to an urban area, and through innovation and team work, make it more sustainable.
Allan McDonald is a 5th year student at UGA with a major in Landscape Architecture and a minor in Horticulture. He loves being outdoors and has a passion for growing things. After graduation he hopes to work in botanical gardens as a horticulturalist and designer.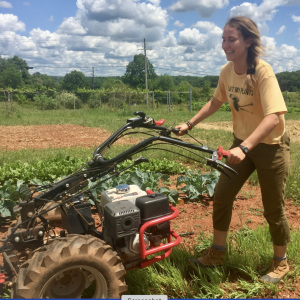 Claudia Miklosik is a psychology major with a certificate in sustainability. She wants to solve environmental issues by understanding human behavior and bringing people closer to nature. In addition to being at UGArden, she loves cooking, writing, and learning Spanish. She dreams of living in South America one day and growing her own fruits, vegetables, and mussels.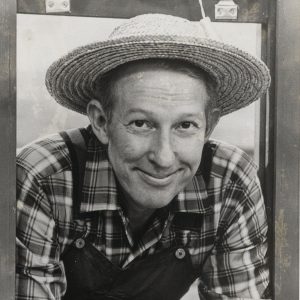 Philip "Wick" Prichard (Grow it, Know it Coordinator) warwickp@uga.edu coordinates the Grow it Know it Program at the four middles schools in Clarke County. Wick enjoys teaching students to cook straight from the garden. He is also unabashed to sing about worms and compooods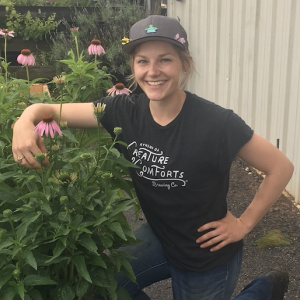 Sarah Rucker is a 2017 UGA graduate and has spent the past few years working on several organic farms. From urban flower farming in Portland, Oregon to designing a chef garden for a farmhouse restaurant in South Georgia, Sarah enjoys learning the diverse approaches to sustainable agriculture used across the country. She spends her free time reading, cooking, and foraging for mushrooms, flowers, and four-leaf clovers.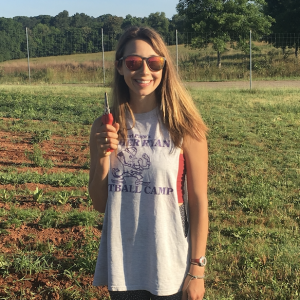 Eileen Schaeffer is a Master of Agribusiness student heading into her second year of studies at UGA. As an Herbalist, her graduate research focuses on finding ways to promote medicinal herb production and business in the United States. She is also co-owner of Herb Girls Athens, a local business with a mission to provide interactive herbal education and hand-crafted herbal products to the Athens community.
Master Volunteers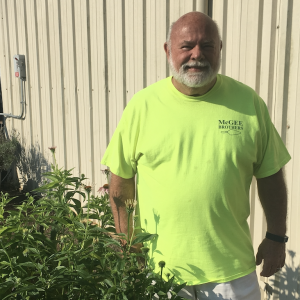 Donald Fowler (Resident Builder) is from Cordelle, GA. He is a retired contractor. Donald is our resident tiny house finisher, shelf builder and general handy-man.

Dr. Peter Hartel (Mushroom Guru) is a retired UGA soil microbiology professor who has a passion for organics, especially chickens and mushrooms. He has constructed a very efficient shiitake mushroom growing area at UGArden as a demonstration. Peter teaches classes in mushroom production (shiitake and oyster mushrooms) to students and volunteer.
Bert Richards (Compost Manager) is a Master Gardener Extension Volunteer and helps at the UGA Trial Gardens, State Botanical Garden of Georgia, and UGA Horticulture Farm. He recently completed the Master Composter course and currently oversees composting at UGArden. He retired from Georgia State University as Lecturer in Accounting in 2013.
UGArden Director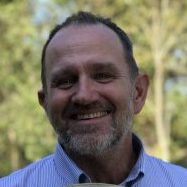 David Berle, Associate Professor dberle@uga.edu has been interested in organic food production since his undergraduate years in the late 70's. He has a passion for mentoring students and exposing them to real-world experiences. He teaches classes in horticulture science, organic gardening, landscape design, and sustainable food production.
Faculty Advisory Committee
Tim Coolong
Brad Davis
Paul Guilebeau
Elizabeth Little
Jenn Jo Thompson
Shannon Wilder