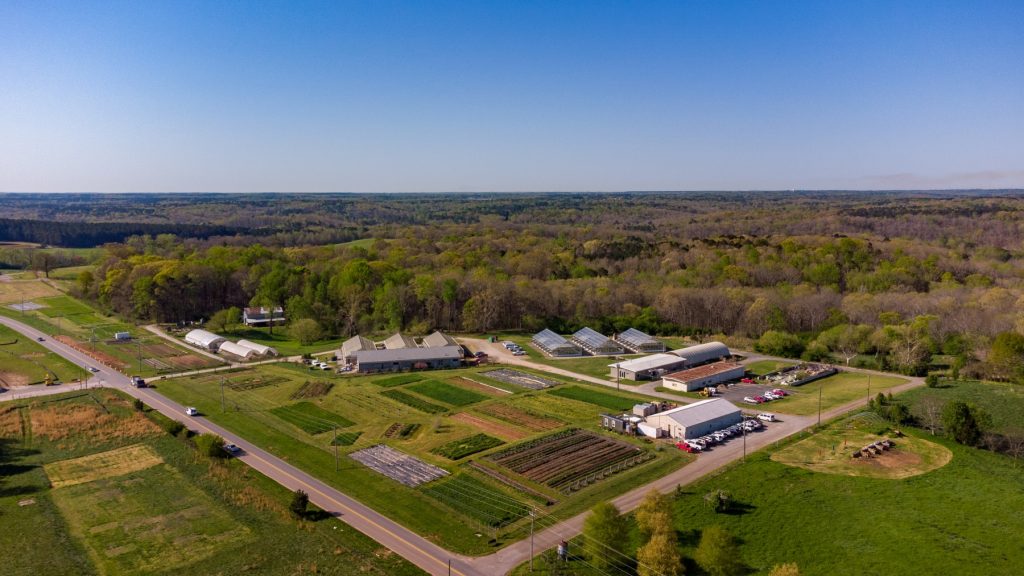 Visiting the Farm
UGArden is located at 2500 S. Milledge Avenue, Athens, GA, 30602. You'll find us in the upper barn – the big white building to your left when you turn in. Detailed directions are below.
We are open Monday-Friday from 8-5pm during the school year, and from 7am-4pm during the summer.
Tours
To request a tour, please email ugarden@uga.edu and include the following information in your message:
– 3 suggested dates and times
– Preferred length of visit
– Size of group
– Age range of participants
We are able to accommodate tour groups based on our schedule availability and only during our business hours.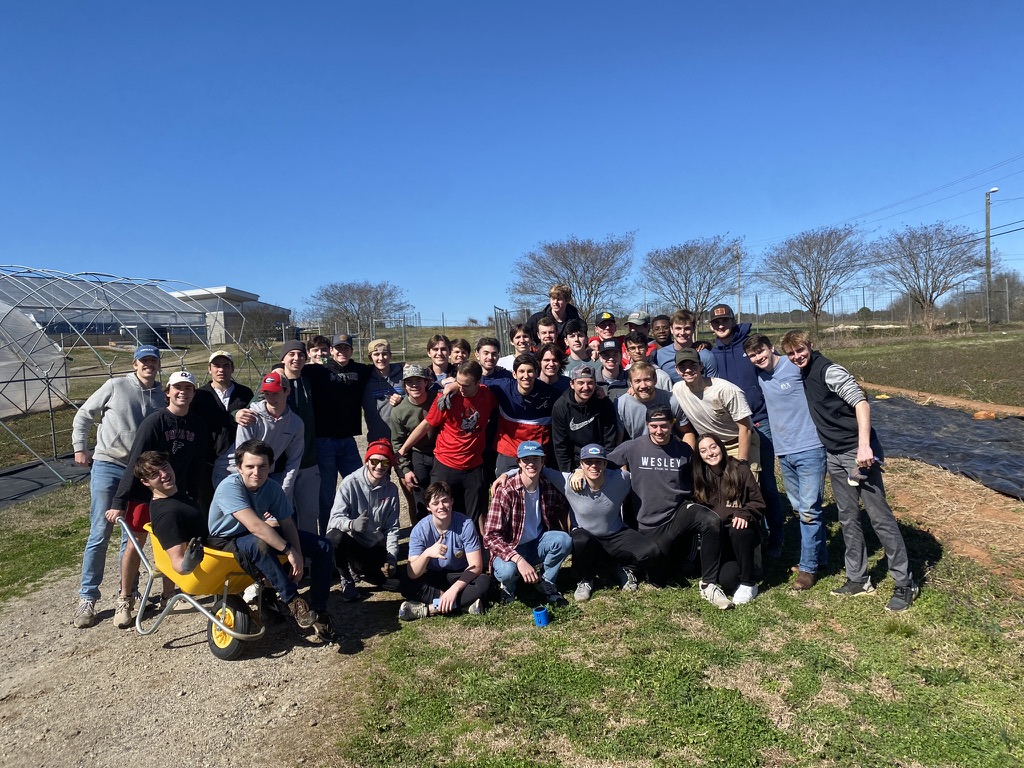 Directions From Campus
Go south on East Campus Road and turn left onto South Milledge at the light. Pass the UGA Soccer Stadium on the right and the Botanical Gardens, then turn right at the first paved drive. There is a sign on Milledge that reads "UGArden".
Directions from Atlanta
Approach Athens on 316.
At the Loop (10/78/29) bear right, heading east/south.
Exit for Milledge Ave.
Turn right onto S. Milledge Ave.
Pass the UGA Soccer Stadium and the Botanical Gardens. Turn right at the first paved drive on the right. There is a sign that reads "UGArden."
Directions from Watkinsville
Turn west onto Simonton Bridge Road from downtown Watkinsville.
Cross the Oconee River into Clarke County. After the river, turn left at the next intersection onto South Milledge Ave. The UGArden entrance is about ½ mile on your left.
UGA Bus System:
Transportation Services runs a UGA Greenhouses bus line which can take you to and from UGArden. The bus picks up from the Plant Sciences stop. Tell the bus driver where you are trying to go. To get picked up at the garden, call Transportation Services at (706) 369-6221 and request a pick up. Expect a 10-15 minutes wait.
Parking
After you pull in, pass the upper barn and find the parking lot directly behind the building.