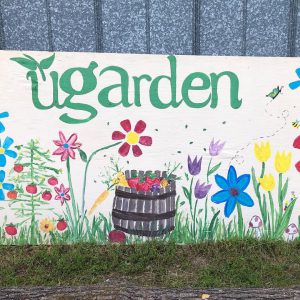 UGArden depends on volunteers to keep the farm running. Volunteers help us plant, harvest, weed, cultivate herbs, and maintain the farm. We accept volunteers of all ages, non-student and student alike. We will teach you everything you need to know so there's absolutely no experience necessary. We provide tools, gloves and encouragement.
Current Opportunities on Engage Georgia
Harvesting: We always need help harvesting and packing our fresh veggies. All harvest volunteers will need to complete an online Safe Produce Handling training prior to working a harvest shift
.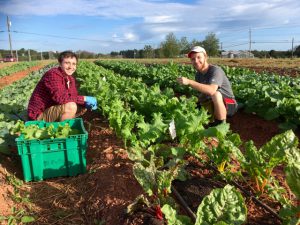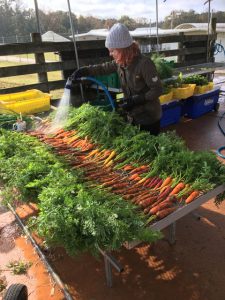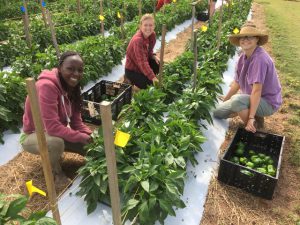 Herb Crew: We also always need help working in the herb garden with weeding, harvesting medicinal herbs and processing dried herbs for tea blends.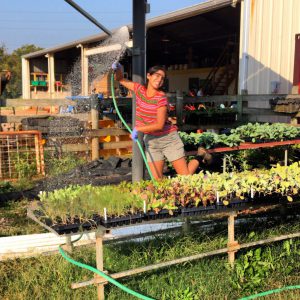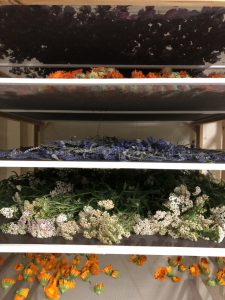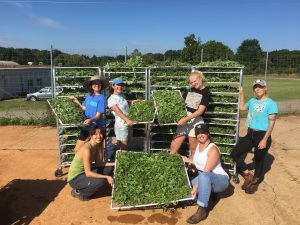 Are you interested in volunteering with the UGArden? To make the process easier, we ask that you sign up or schedule your volunteer time in advance! We have a lot to get done each day and we want to teach volunteers how to grow organic produce and do things right. This takes time and planning to insure a positive experience for everyone. You can search and register for harvest and herb crew events on Engage Georgia! Follow the link below:
Classes: Many instructors bring their students for a tour or work event. We make a special effort to tailor an experience to meet the needs of instructors and students. In most cases, students with a service work requirement can meet this requirement by registering for a work event in Engage Georgia. If necessary, time permitting, we can create special work events and activities for an entire class.
Groups: We get numerous requests to set up work events for clubs and organizations seeking an opportunity to contribute to UGArden and our efforts to support the local community. We ask that groups schedule in advance and within our normal business hours: Monday- Friday 8 am – 5 pm. Email us at ugarden@uga.edu to schedule your group's work event.
Tours: Many people enjoy visiting UGArden to tour the garden plots and observe one of a number of student projects and activities. Whether it's one person or a group, UGArden is open for tours when time permits. We do ask that you plan ahead and make an appointment  – UGArden is a busy place. With proper planning, tours can be tailored to meet specific age groups and interests. Contact us at ugarden@uga.edu to plan your tour.