Several courses are taught at UGArden, utilizing the many educational resources available. Below is a current listing. Contact the Farm Director for details on any of the classes listed.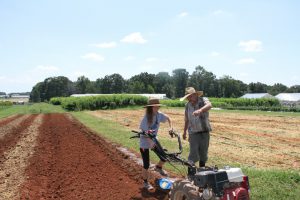 HORT 4125/6125 Organic Agriculture Systems. This is a 4-hour course taught in the spring. Students learn about organic agriculture and gain hands-on experience with their UGArden plots.
HORT 4030S/6030S Sustainable Community Food Production. This 3-hour class covers the wide range of practices used to raise food for community gardens, school gardens, and small-scale urban agriculture. Students plan, plant and maintain their own garden plots at UGArden. This course is one of two anchor classes for the Local Food Systems Certificate.
HORT 3920: UGArden Internship. This is a 3-hour experience where students work at UGArden, maintaining a regular work schedule. Interns work alongside the Farm Manager and learn to operate equipment, apply fertilizers, sow seed, and otherwise operate a small urban farm. Interns provide the primary means of supervising the hundreds of volunteers to come to UGArden each semester. This course is listed differently than others and requires permission of Professor Berle.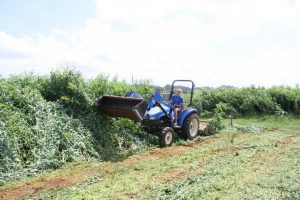 HORT 3300: Organic Gardening. This is a 3-hour course where students will learn the history and principles of organic production and issues of sustainability in growing horticultural crops, with an emphasis on science-based practices. Students will participate in experiential and service-learning gardening activities outside of class.
HORT 3200: Protected and Controlled Environments Horticulture. This is a 3-hour course intended to give an overview of the principles and practices of agricultural systems that modify the natural environment in order to enhance crop production. The emphasis will be on edible horticultural crops and will cover both soil and soilless growing methods, including hydroponics.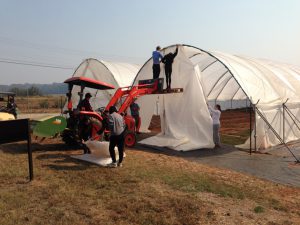 Service Learning at UGArden
Faculty frequently have a service learning requirement for their courses, and as service-learning is part of our mission here at UGArden, we will make every effort to ensure students working as part of a course requirement have a rewarding educational experience. If you are a faculty interested in developing such a relationship, please feel free to contact our Volunteer Coordinator, who can help set up a one-time or ongoing experience for your students.