What's New at UGArden?
Fresh Mushroom Logs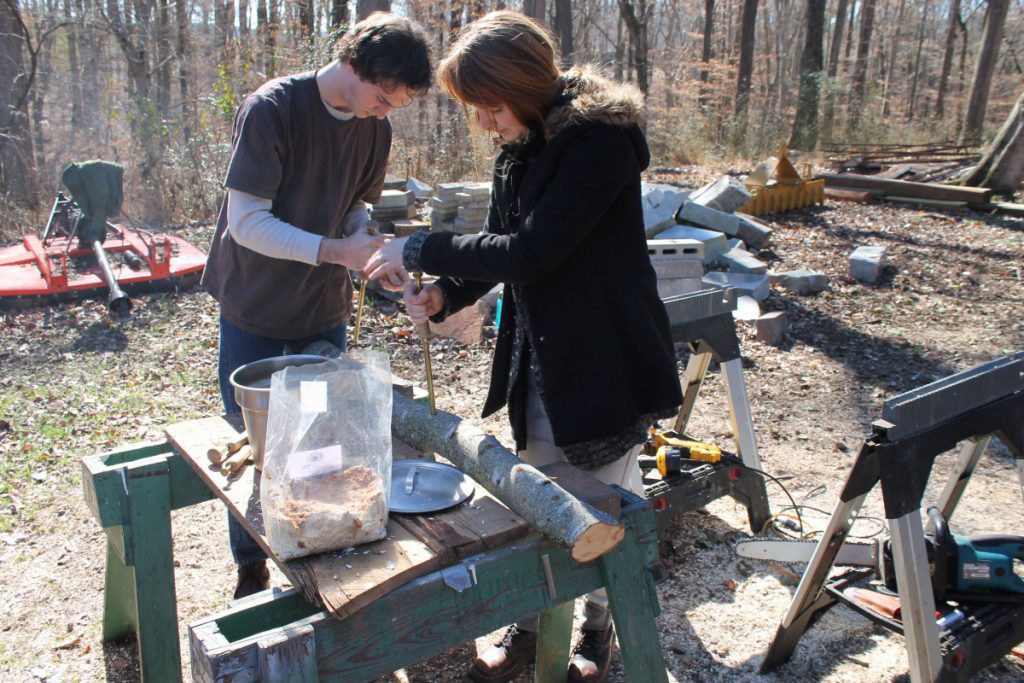 We hit the ground running after returning from Thanksgiving break. This week we inoculated 50 logs with shiitake mushrooms. As part of our sustainability efforts, we harvested Sweetgum trees from on-site and retired microbiology professor Dr. Peter Hartell led a group of interns and volunteers in filling the logs with the mushroom mycelium. The key is to harvest fresh wood from during the late fall/winter as this is when the trees will have the most nutrients stored in their wood. Over the next year, the shiitake spores will colonize the logs and are expected to fruit next November. Talk about delayed gratification!
Stop by our markets this week!
Monday
Clark Middle School
4:15-6
Tuesday
ACCA, 135 Hoyt Street
11-1
Wednesday
Hilsman Middle School
4:15-6
Produce Available:
Red Russian Kale
Curly Kale
Toscano kale
Collard greens
Butterhead Lettuce
Romaine Lettuce
Arugula
Spring mix
Spinach
Green Onion
Radish
Kohlrabi
Fennel
Cabbage
Turmeric
Mushrooms
Carrots
Herbal Tea
You can register to volunteer here.